I'll miss... Costa.
I'm gonna miss it. I'll miss coming home and stinking of coffee, so much so that my sister - a coffee addict - was more kean to hug me so she could sniff me. I'll miss getting coffee grind well and truly WEDGED under my finger nails and me cursing it trying to get it out with the nail brush. I'll miss all the banter with my team mates, and all the laughs we had and how...
Single-handedly one of the most productive weeks...
I'm gonna be a radio presenter :'D
Most nerve wrecking thing I've done to date though.
ianfuckingbeale: It majorly fucks me off when somebody asks for your advice on something and blatantly doesn't listen to a word you said and does the complete opposite. You're a fucking idiot.
5 tags
And can you still love me, When you can't see me anymore?
No Diggity.
Yeah I got told off for not "tumbling" enough so happy-random-postingz baby!!!
5 tags
1 tag
4 tags
6 tags
Are we even friends anymore?
I mean, we've known each other for years and we had a gap were we went to different schools but managed to find each other again and it was like a part of me came back! But these last two years have felt like we don't know each other anymore, and sometimes I wonder whether your want to know me? We've been through a lot and we've always been there for each other but now its...
3 tags
Why do I always, Always, ALWAYS end up with a cold...
1 tag
Is it bad that I got asked why I was being so...
#SilentTish
7 tags
So. Plugged my Nokia Lumia 800 (just to be...
P.S.   when did Tumblr change??
6 tags
terrible-idea: In a what-if AU where Rinzler overcame his repurposing much earlier and subsequently ran off with the SonOfFlynn during the LightCycle Battle. So beautiful :'c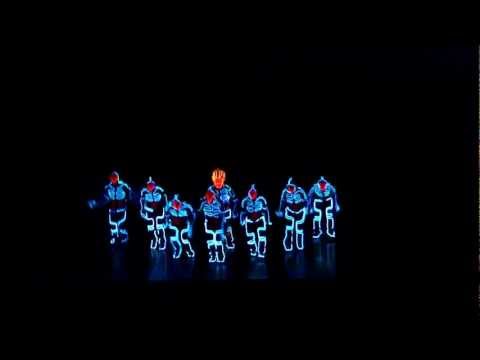 11 tags
Got a question for you all...
  If I could fill a library with any, and I mean any, kind of book I'd fill it with empty books. Lined, unlined, sketchbooks, notebooks, writing books, drawing books. Blank books. Y'know why? So I can make my own stories.   What kind of books would you put in your library?
Ffs.
Actually sick to fucking death of having my family be all "oh we never see you stay home" one minute then the next be all "shut up i don't want to talk to you" or "why are you sitting near me, i can't relax in peace with you!" you can all genuinely fuck off, the lot of you piss me off.
Right... Apparently men who I normally think are...
Yes. I genuinely spun this shit.
Mum from her room: Tasha will you get me some juice?
Me from kitchen: ok!
*10 minutes later*
Mum still in room: Tash where's my juice?
Me in kitchen: *runs to cupboard for glass and pours some* oh this juice? You see.. I went into the future where I'd already poured you some but accidentally fast forwarded past the part where I went up the stairs and gave it you.
I can't believe I actually said that.
Nahh. I'm still pretty pissed off.
And here's me thinking I was happy at work.
Guess I'm not.
New Years Resolution.
  Well. Its a bit odd that I'm willingly sharing something as personal as this, but in 2013 I resolve to gain weight.   I'm sure some of you are thinking "why, are you ill?" or "are you a recovering anorexic?" and my answer to 90% of what you could ask me regarding this would be no. But if you're really interested, here's the story.   Two years ago...
Waka waka waka
brain: oh are we going to New York today? me: yea we are… brain: but dont we hate flying..? me: yes. yes we do.
When I was younger........ I'd put my arms in my...
pswakemeup: productionoflove: arizonacountryboy: kaitlinanndelong: It's so sad. Cause kids aren't like this these days. Life was so simple. :( Sigh. tears
1 tag
Oh shit it works!!!
Its ok people I'm secretly a ln IT technician…… I fixed my phone's 3G :L
My boyfriend is taking me to New York for...
O_O
UGHH!! I've got something stuck in my throat, I...
13 tags
10 tags
Me: *listening to Sky Ferreira - Everything is Embarrassing *
Dad: What's this your listening too? A bit different for you.
Me: What dya mean?
Dad: I've never heard you listen to this sort of stuff before.
Me: I like this kind of music!
Dad: You never used to, its nice.
Papa be dissing my usual tunes.
6 tags
12 tags
We need to talk. Big time.
I'm not even paying attention to you, but when I do I fucking hate your guts.
10 tags
7 tags
Wow. Never in my life did I believe I'd ever want...
15 tags